What is the Box and whisker plot?
Box and Whisker plot is the visual representation of continuous/quantitative parameters using median and quartile distribution of data. Box and whisker plot can be done both Horizontal and Vertical ways. The box which denotes median and quartiles extends lines which represent the upper and lower limit of the data known as whiskers. Sometimes the outliers also can be noticed with individual dots parallel to whiskers. Space consumption is less when we use box and whisker plot when there are more groups compared to histogram.
How to interpret the Box and whisker plot?
The middle line in Box indicates the median upper edge of the box known as 75th quartile and lower edge of the box known as 25th quartile. The extended whiskers denote the data distribution towards maximum and minimum values.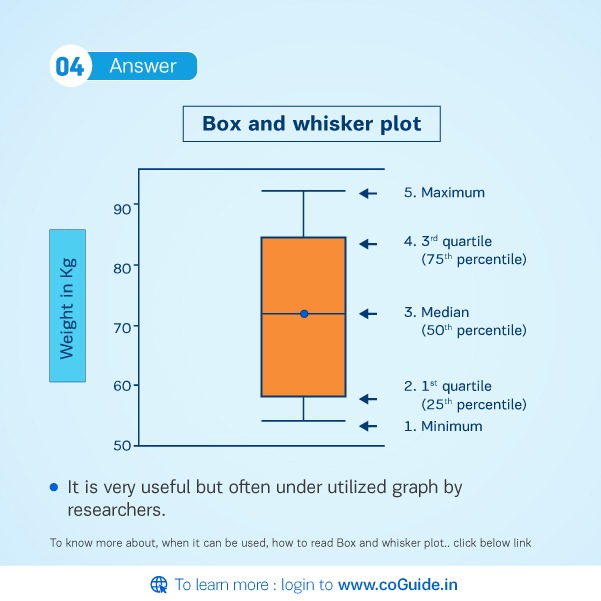 For what kind of data can it be used?
It can be used to visually represent any quantitative parameter either with normal distribution or skewed distribution
What are the uses of Box and whisker plot?
To check the normality of the numeric data
To summarize a single numeric variable
To compare a numeric variable between two or more categories
To notice the outliers if the data is skewed