China is leading the way with 22.9% of total published Science and Engineering (S&E) articles throughout the world as per the latest data (2018) from National Science Foundation. United States is just behind China with 21.5% of the total published S&E articles. In Europe, United Kingdom and Germany are the leaders in publications output. India is in fifth place with 150,013 published S&E articles in 2018. African region is on the lower side of publications output.
Figure1: Publication of S&E articles around the world (2018 data)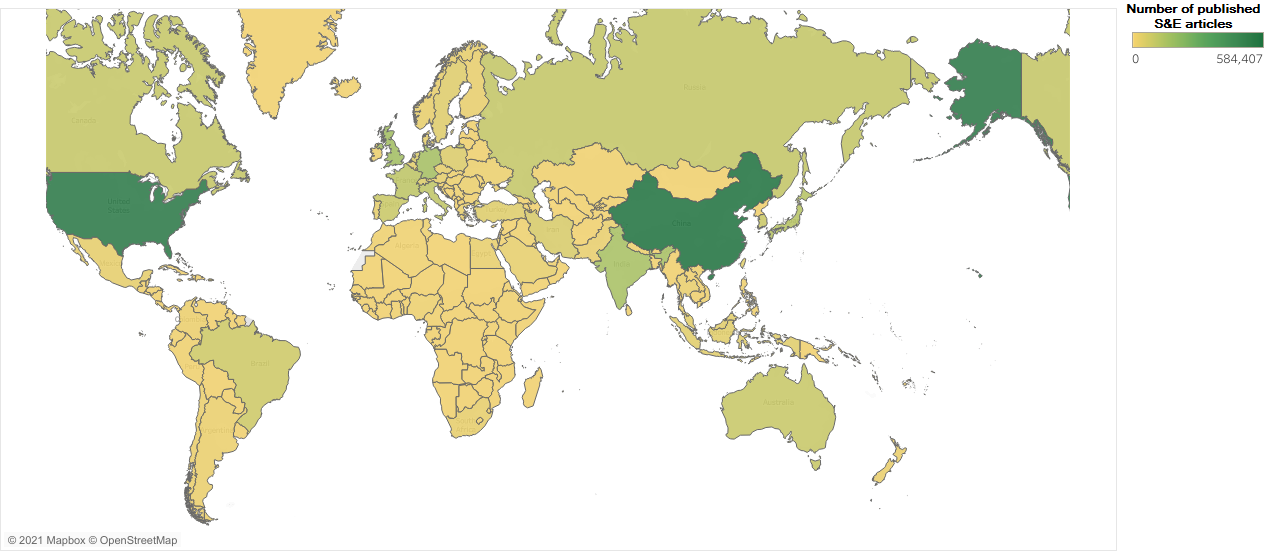 Till 2017, USA was on top in publishing S&E articles; China went ahead in 2018. It is visible from the Figure 2 that publications output from China are increasing rapidly. In India there is gradual increase in publications output year by year and is expected to surpass United Kingdom and Germany. Autoregressive model using ordinary least squares was used to forecast the publications output for future years of the top 5 countries as per the latest data. The forecasted S&E publications output by 2026 for China, United States of America, United Kingdom, Germany and India are 958040, 586135, 192104, 171901 and 308293 respectively.
Figure 2: Trends of publications output among 5 countries from 2000 to 2018 and time series forecasting from 2019 to 2026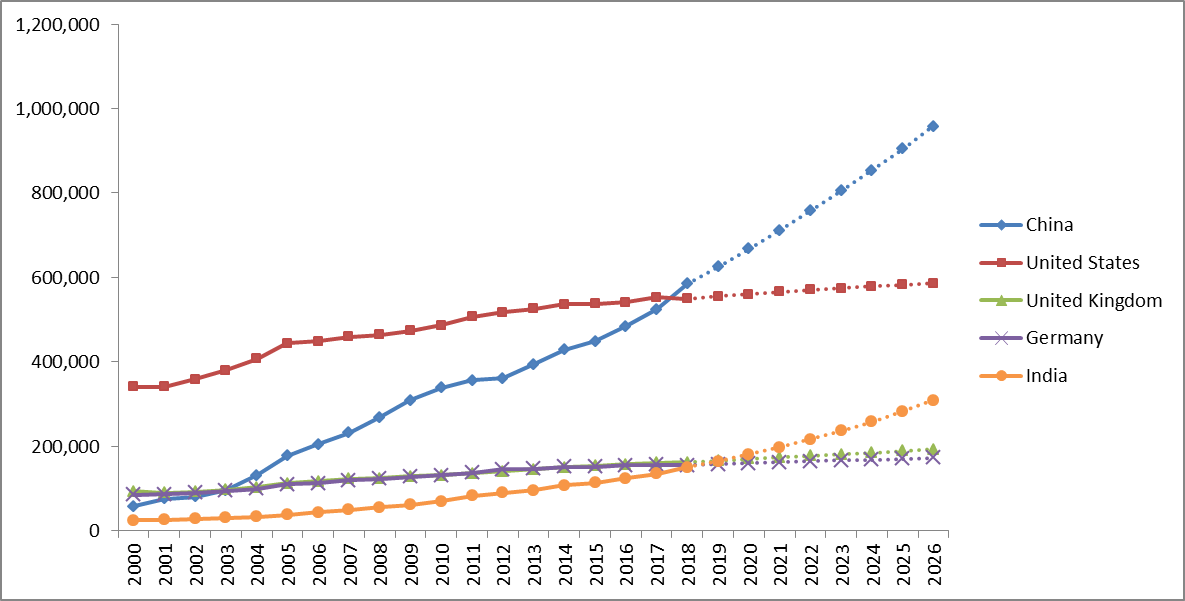 https://ncses.nsf.gov/pubs/nsb20206/data